Adjust-A-Wings Hellion VS3 LED Grow Light - 1000W | 10 Light Bars | PPF: 2700 umol/s
Multi-Channel | Controllable Channels For Veg Bloom & UV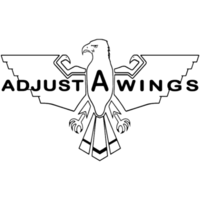 Adjust-A-Wings
OUT OF STOCK
FREE SHIPPING

If cart total is less than $499*
Freight applies
If cart total is $499* &amp above
Free
*excluding bulky items

Calculate shipping
SECURE PAYMENTS WITH





Adjust-A-Wings - Hellion VS3 Multi-Channel LEDs bring higher system efficiency and 360-780 nm broad-spectrum light and intensity control throughout the plant lifecycle. With four high-intensity LED fixtures (250 W, 500 W, 750 W & 1000 W) all Hellion VS3 LED's are equipped with three independently controllable channels for veg, bloom & UV.
The veg channel is full-spectrum and rich in blue. The bloom channel is also full-spectrum but rich in red and far-red. The UV channel provides UVA and near-blue spectrum for a superior finish. This is achieved via five diode types including Samsung LM301H (3K & 5K), Osram 660 nm Hyper Red, Osram 730 nm Far-Red and Seoul 395 UV.
The light bars clip in and out without connecting multiple cables. Each fixture daisy chains to the next for a single cable 'plug and play connection. The built-in micro reflectors ensure increased light intensity, deeper penetration, and more even light distribution to the plant canopy.
1000 W: PPF 2700 µmol/s - BPF 2800 µmol/s (3.78 Amps)
Documents

Download PDF brochure
Specifications
3 x Variable Channels: Veg + Bloom + UV
Spectrum: Full Spectrum + Red + Far Red + Ultraviolet
CRI: 93.1
Diodes:

Samsung LM301H - 3000K + 5000K
Osram 660+730
Seoul 395nm
Independent Sosen Drivers for each channel

Controllable with Hellion VS3 controller or equivalent 3-channel controller – PWM/0-10V
Wet Rating:

Drivers: IP67
LED Bars: IP65
Driver Housing: IP20

PPF: 2700 µmol/s
PPE: 2.70 µmol/s
BPF: 2800 µmol/s
BPE: 2.80 µmol/s
(BPF/BPE = Bioactive Photon Flux/Efficacy)
Input Voltage: 100-265 VAC – 50/60Hz
Input Current: 10 – 3.78 Amp
Power Input: 1000W
Fixture Dimensions: 1120mm x 1120mm x 106mm
Net Weight: 19kg
In The Box
1 x Adjust-A-Wings Hellion VS3 LED Grow Light - 1000W | 10 Light Bars | PPF: 2700 umol/s
ENJOY A RICHER FULL SPECTRUM
All Hellion VS3 LED fixtures to incorporate 3K + 5K white diodes with 660nm Reds to produce a rich baseline full spectrum. Other "full spectrum" LEDs often use just one white diode type mixed with 660nm Reds and stop there. Combining our rich base (3K + 5K + 660nm) with Far-Red and UV-A diodes delivers a superior quality light, driving increased levels of photosynthesis and promoting higher quality crops.
MASTER YOUR GROW
Hellion VS3 LEDs offer growers a revolutionary new level of photomorphogenic control. With separate dimming for veg, bloom and UV, it's easy to dial in the perfect spectrum for compact and vigorous vegetative growth, reducing stretch during the transition, and piling on weight plus colour and flavour in bloom.
MULTI-DRIVER EFFICIENCY
Most LED fixtures cut costs by using one single driver to run the entire fixture, inevitably compromising efficiency. The Hellion VS3 LEDs combine THREE separate drivers dedicated to veg, bloom and UV diodes, allowing new levels of system efficiency.
DEEPER CANOPY PENETRATION
Adjust-A-Wings were never going to let you down in this department! Each light bar sits beneath its own micro-reflector, helping to channel photons towards the canopy with greater precision, focus and radiant intensity.No need for efficiency-sapping lenses.