250W HPS Lighting Kit (Flower)
---
3 Related Content Found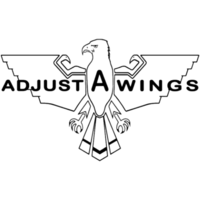 Adjust-A-Wing HID Reflector. Simplicity, beauty, perfection! Sold in 25 countries across 4 continents. The growers choice of reflectors Twice the power and efficiency of most other reflectors in the global market Increase the growing Area under each lamp by up to 75% Increase Yield per Lamp up to 50%. Reduce heat, Save power A wide range of settings available with all models Adjust the Reflector & Lamp se ...
---
High-pressure sodium lamps are quite efficient—about 100 lm/W—when measured for photopic lighting conditions. The higher power versions of 600 W have an efficiency of 150 lm/W. They have been widely used for outdoor area lighting such as streetlights and security. Understanding the change in human color vision sensitivity from photopic to mesopic and scotopic is essential for proper planning when designing lighting for roads. Because of the extremely high chemical activity of the high-pressure sodium arc, the arc tube&nbs ...
---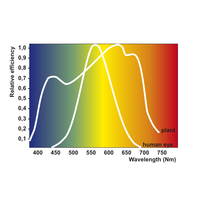 IT'S ALL ABOUT PHOTONS Many lamp manufacturers still specify the output of their lamps (illuminance) in lumens, though this just specifies how we humans percieve the intensity of that light. Our eyes are most sensitive to green ligh of 555 nm, but plants are more sensitive to a much broader spectrum. So what is the right way to specify horticultural lamps and how can you calculate with that? What's in it for you? Enter the photons. PAR spectrum Plants primarily use the light ranging fr ...
---